5 Whatsapp Features that you should know about in 2019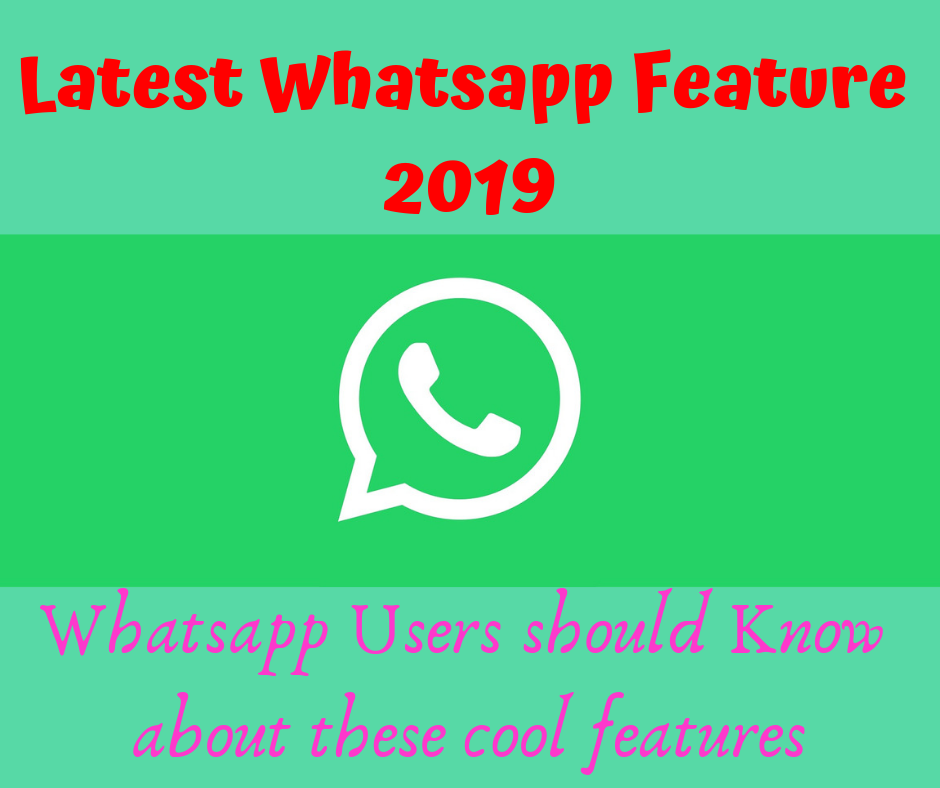 Whatsapp Features that you should know about
While we received many WhatsApp updates in 2018 and some new features were added in WhatsApp but still, I think you should not miss these cool features in 2019. So, Guys today will talk about some of the popular and cool Whatsapp features that would make Whatsapp easier to use. Check out the below '5 Whatsapp Features that you should know about in 2019',


1- Private message
Now you can reply to a group message privately in your 1:1 personal chat. Simply tap and hold a message in a group chat and select 'Reply Privately'. When you click on 'reply privately' option it will take you to the personal chat and you can reply to anyone personally.
2- On chat screen video
When you receive a video link on your chat from places like Instagram, Facebook, YouTube, you will see that the link is expanded to a video and when you touch the play option it will play right within the WhatsApp chat. So now you can watch video while you chat on WhatsApp and you will not miss the video as well as your chatting.

3- WhatsApp Sticker
This feature was previously available on messengers like Hike, Facebook, WeChat, etc. and now you can see the features on WhatsApp also. Stickers help us to express our emotion very easily on chat so now you can use this sticker on WhatsApp chat, only you need to update your WhatsApp and you will see this sticker category is available with the emoji and gif option. You can simply download the available sticker on WhatsApp or you can also download extra stickers from the Play Store by the 'add stickers' option available on WhatsApp. Once you download the sticker you can simply touch any of the stickers to send on a chat.

4- Swipe to reply
This is one of the features that was always needed in WhatsApp and in the last update I hope you all have received this feature. Before if you wanted to point out a message and reply someone then you had to touch and hold a message and then click the reply option at the top to reply but now you can simply right swipe a message and reply. So this cool feature will help you instantly reply any of the messages on WhatsApp.

 Also Read : Whatsapp stickers for Android and IOS users 
5- Group call feature
Group call feature allows you to call more than one people at a time in a group either audio or video call. You will see the call icon available near the group name, you can test the call icon and select the contact and then touch the audio call button for audio call and the video call button for video call on WhatsApp.
The above 5 popular Whatsapp cool features that were made available to us in its last few updates and these WhatsApp features will always come to use while you chat on WhatsApp. So friends if you liked it do share and comment below.