How to send Christmas stickers on Whatsapp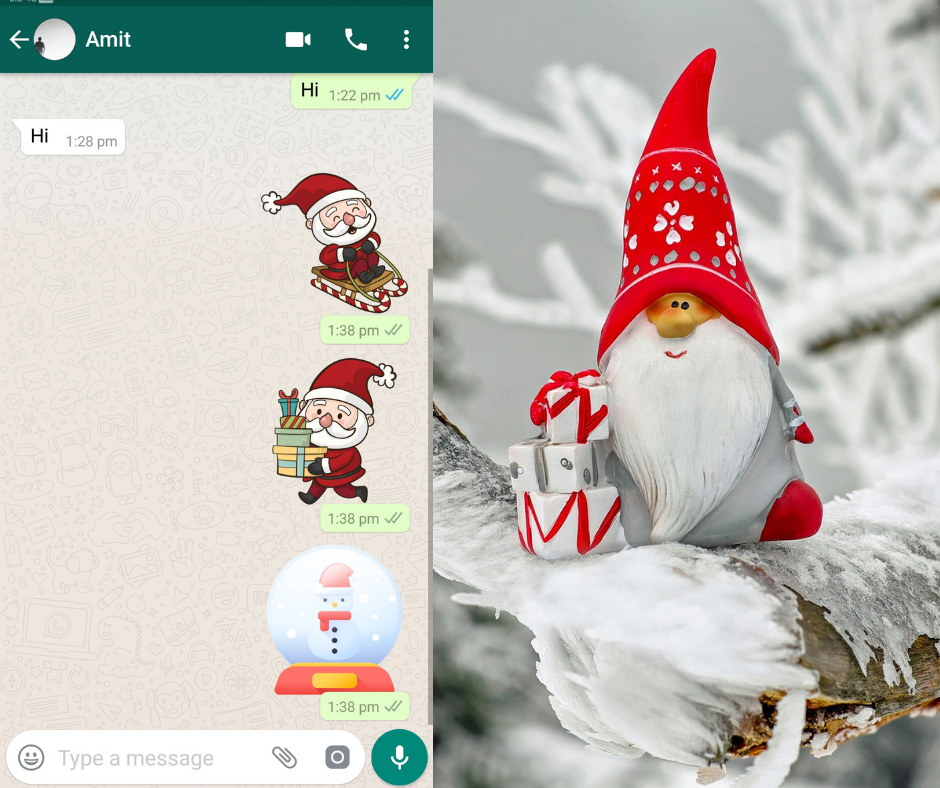 Send Christmas stickers on WhatsApp
Christmas is on the door and I hope you're ready to celebrate this festival. So on the 25th of December how are you going to wish your friends family and your relatives, the best option is to wish them using your WhatsApp but it would be more interesting if you get Christmas stickers on WhatsApp. So today let's see how you can send Christmas sticker on WhatsApp.
Step 1: Open your WhatsApp chat
Step 2: Go to the stickers section
Step 3: click on the add sticker option (i.e., + button)
Step 4: Either you can download the available stickers or Click the get more stickers option available at the bottom.
Step 5: It will take you to Play Store. Search for 'Christmas Sticker for WhatsApp'.
Step 6: You will see many search results. Choose any of the WhatsApp stickers and install on your device then open it and add the sticker on WhatsApp and enjoy sending to every one
If this was helpful to you, do share it with others and comment below if you have any queries and suggestions.