How to Enable Swipe Three Fingers to take Screenshots on Redmi Phones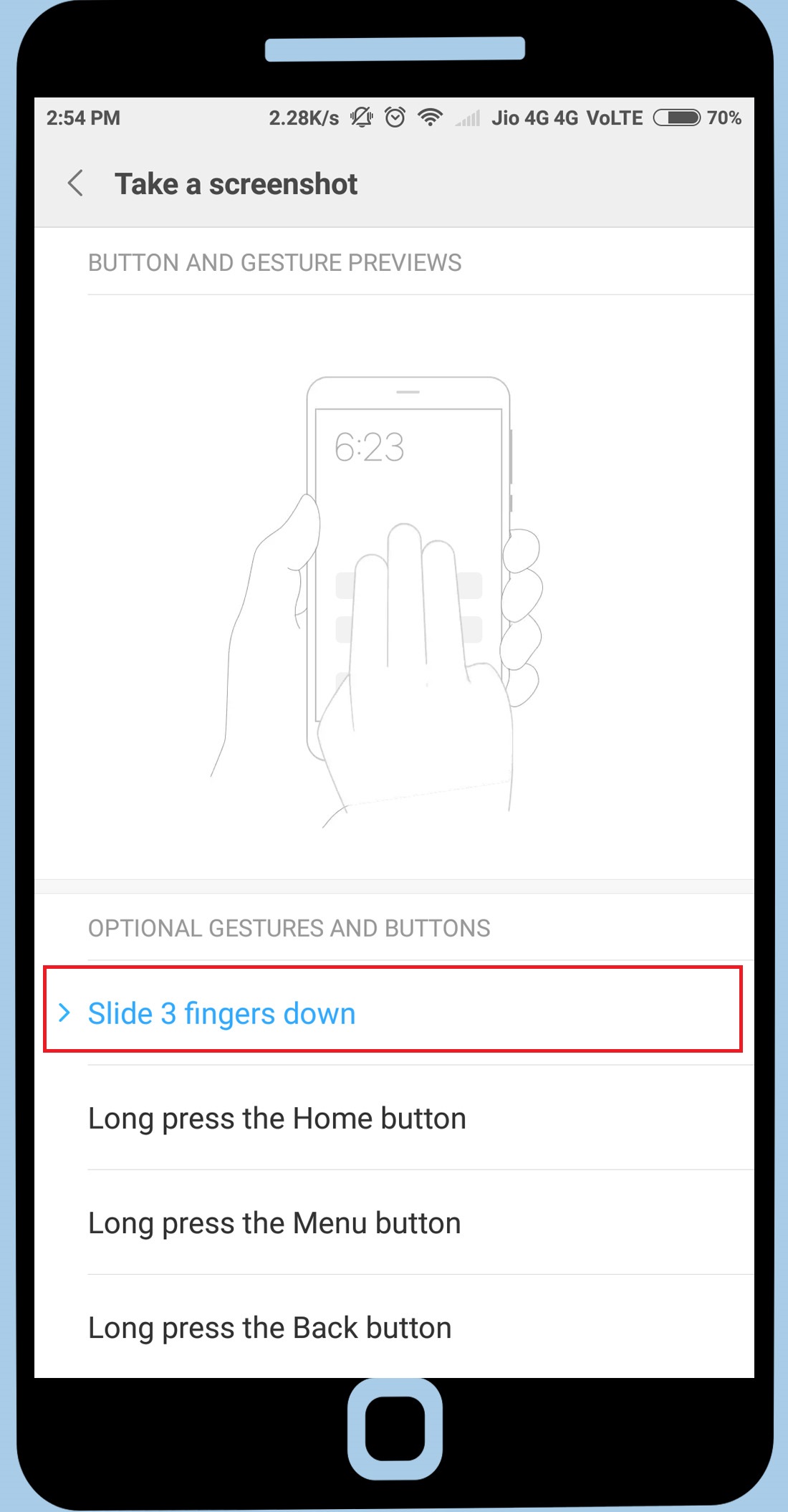 Enable Swipe Three Fingers to take Screenshots on Redmi Phones
Screenshot helps us a lot in our daily life, either for sharing some articles, bugs, or Keeping some record that shows on the mobile screen. Taking a screenshot on Android devices has become one of the important functions. But to take screenshot we normally long-press the two buttons simultaneously (i.e., the combination of power button & volume key or home button and volume key or any of the 2 Buttons). It becomes difficult sometimes to press the keys, So Xiaomi Has added a new feature 'slide 3 fingers down' to take a screenshot on Redmi smartphones and this is one of the best features to take a screenshot. Only you need to do is, 'slide your 3 fingers down' on the screen to take a screenshot.
Below are the steps
'How To Enable Slide Three Fingers to take Screenshots On Redmi Phones'
Step 1. Go to mobile settings and click Additional settings.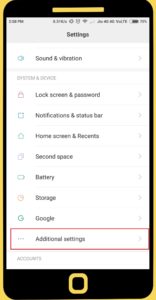 Step 2. Then click on Button and gestures shortcuts.
Step 3. Click Take a screenshot.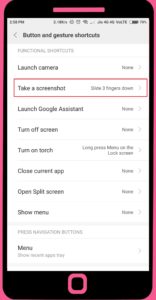 Step 4. Choose slide 3 fingers down.
That's it. Now, whenever you slide your 'three fingers down' on the screen it will take a screenshot.
Conclusion
Above I have explained step by step 'How to Enable Three Fingers Slide to take Screenshots'. If you like this, share with your friends and visit again for more tips.